Logistical challenges at low temperatures



7 steps for an efficient coldstore warehouse
The demand for cold-storage and freezer storage continues to grow. Coldstores more and more have the function of buffer storage for fluctuating demand and production. They can also help adapt to unforeseen circumstances or market fluctuations. A big influence in the demand for coldstores comes from the consumers' consumption patterns: people are eating more fresh food and less canned food.
However, storage in freezing conditions brings with it considerable challenges. Unrelenting staff shortages, difficult working conditions, high-energy costs and expensive square meters. This whitepaper covers 7 topics that will help you determine which factors to consider when building or renovating a coldstore warehouse. This way, you will be able to properly plan an efficient warehouse with the right suppliers.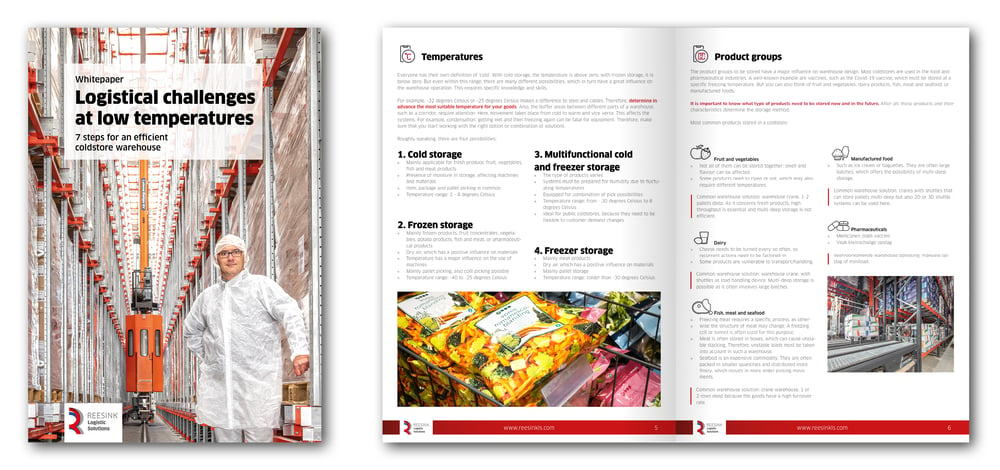 Contact us
Let's talk about your warehouse automation!
Our team of specialists can offer you full support from planning to operational use.